on Sun Oct 25, 2015 12:19 am
In Syria killed a leader of extremist group "Al-Nusra Dzhebhat", which is a division of "al-Qaeda".
This edition reports Mail Daily.
"Syria has killed one of the leaders of the terrorist group" Al-Nusra Dzhebhat "- branch of" Al Qaeda "- Abu Suleiman al-Masri" - said in a statement.
It is reported that militants have confirmed the death of the leader. According to preliminary reports, he was killed in Aleppo. The circumstances of his death are still unknown.
Recall, last week one of the airstrikes in the Syrian province of Aleppo killed a senior leader of "Al Qaeda" Sanafi Al-Nasr. He organized the smuggling of new recruits from Pakistan to Syria, and participated in the distribution of finances.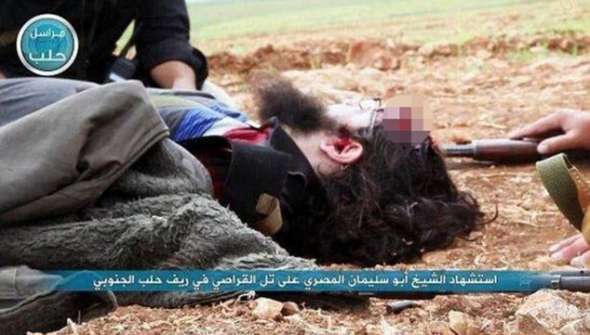 gazeta.ua In Russian

Permissions in this forum:
You
cannot
reply to topics in this forum