on Thu Mar 24, 2016 7:57 pm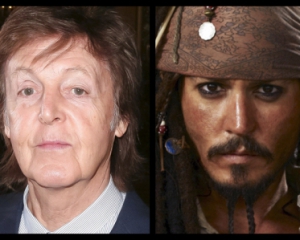 British musician Paul McCartney will take part in the filming of the fifth "Pirates of the Caribbean", reports Deadline .
It is noted that the musician off in an additional stage successfully enter the film, as its output is only on 26 May 2017. The exact information about what role it will fulfill P.Makkartni, currently no. However, we know that the fifth film back Orlando Bloom as Will Turner.
According to media reports, the new movie is similar in spirit to the very first film series - "Pirates of the Caribbean: The Curse of the Black Pearl."
In the third film, "Pirates of the Caribbean" starring guitarist of rock band The Rolling Stones Keith Richards.
gazeta.ua   In Ukrainian/український

Permissions in this forum:
You
cannot
reply to topics in this forum