on Fri Jan 06, 2017 9:37 pm
In the United States Consumer Electronics Show CES 2017 in Las Vegas, the American company Razer has introduced the world's first gaming notebook with three screens. Innovation is one the main screen and two more who are nominated from the body through a special mechanism.
All displays have a size of 17.3 inches diagonally and have a resolution of 4K (3840 × 2160 pixels). Thus, in the expanded state notebook provides a resolution of 11520 × 2160 pixels.

The screens are made by technology IGZO - Indium oxide, gallium and zinc. Panels of this type have good color reproduction and low power consumption. Provides 100 percent coverage of the color space of Adobe RGB.
Completely new products specifications were not disclosed. We know that graphics subsystem relies on powerful discrete accelerator NVIDIA GeForce GTX 1080. ?? The declared support of technology NVIDIA G-Sync.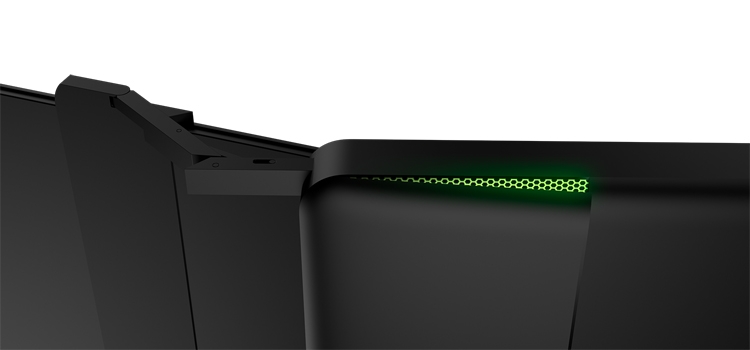 The notebook weighs about 5.4 kilograms. The thickness of the shell in the current version is about 38 mm.
On possible dates of availability of new item on the commercial market until, unfortunately, is not reported.
ukr.obozrevatel.com , In Ukrainian / на українській мові

Permissions in this forum:
You
cannot
reply to topics in this forum