on Wed Jun 14, 2017 11:13 am
In the Netherlands, the two-headed dolphin caught accidentally
Dutch fishermen accidentally caught in the North Sea dolphin species biceps porpoise or Phocoena phocoena.
As reported by New Scientist, fishermen have photos of the animal and threw it overboard.
Scientists say this is the first case detected Siamese twins porpoises. In general, all cetaceans, it is only the tenth case of such anomalies.
"Anatomy of cetaceans is very different from land mammals. Much is unknown. Adding any additional case-by-nine samples of known conjoined twins cetaceans brings more knowledge in this aspect, "- said Erwin Company of the National Medical Center in Rotterdam.
Hank Fisher Tanis and his companions, who discovered and then threw Siamese twins, believed that this finding nezvychaynoi animals is illegal, but still made a few shots.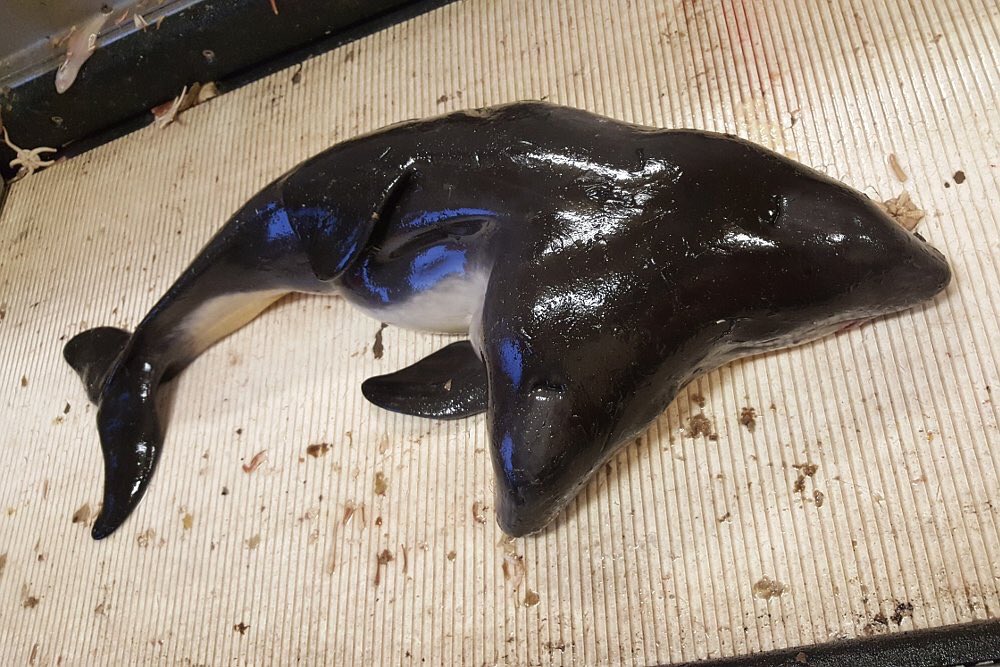 Solutions Company fishermen called "shameful" because the study of the body would help to understand why the animal died, and mutations that had led to the second head.
hromadske.ua, Original in Ukrainian / на українському

Permissions in this forum:
You
cannot
reply to topics in this forum