on Fri Oct 06, 2017 11:16 am
A brawl in Kyiv's parliament on October 6 was just the latest case of Ukraine's politicians opting to bust heads rather than filibuster. A dip into the archives reveals 14 of the (many, many) times when dialogue broke down and fists, eggs, and smoke bombs flew.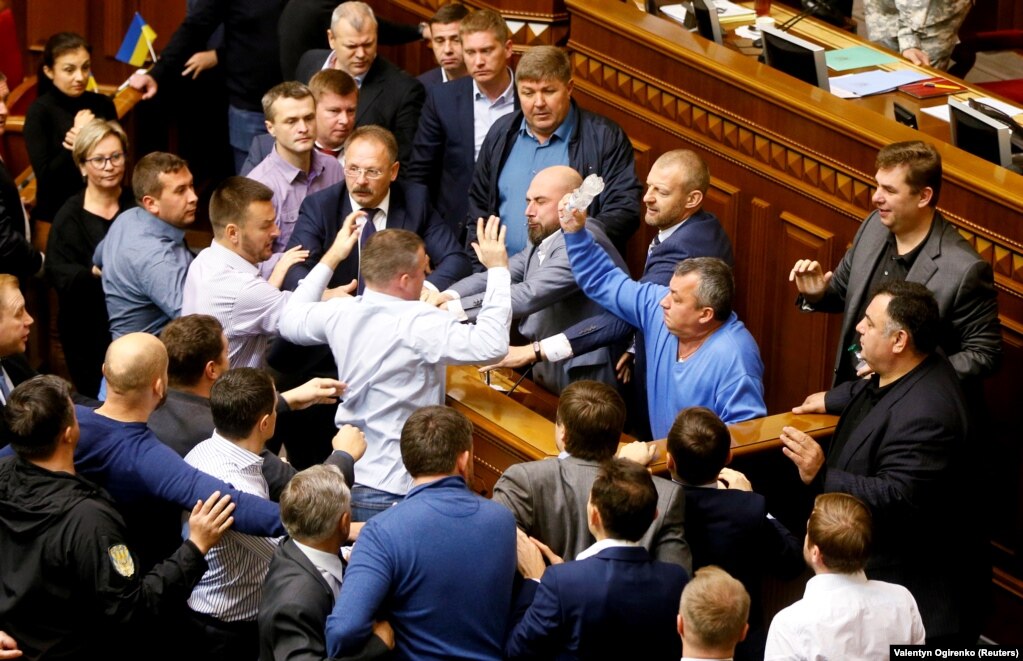 A scuffle breaks out in the Ukrainian parliament on October 6, 2017. The melee erupted over a law regarding Ukraine's state sovereignty in separatist-held territory in the east of the country.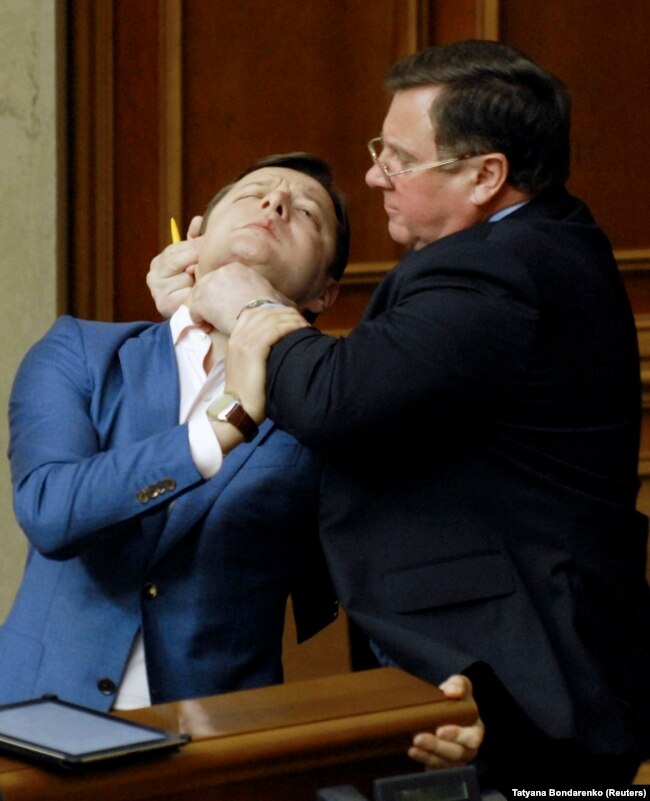 Communist politician Adam Martynyuk (right) holds Oleh Lyashko in a leftist death-grip in May 2011.
One year later, Lyashko took hot, sweet revenge when he doused Adam Martynyuk with tea. There's no word on the fate of that laptop.
Punches, a headlock, and a weaponized water bottle during a brawl in Kyiv's parliament in April 2010. The fighting erupted over Ukraine's decision to extend Russia's lease of a naval base in Crimea.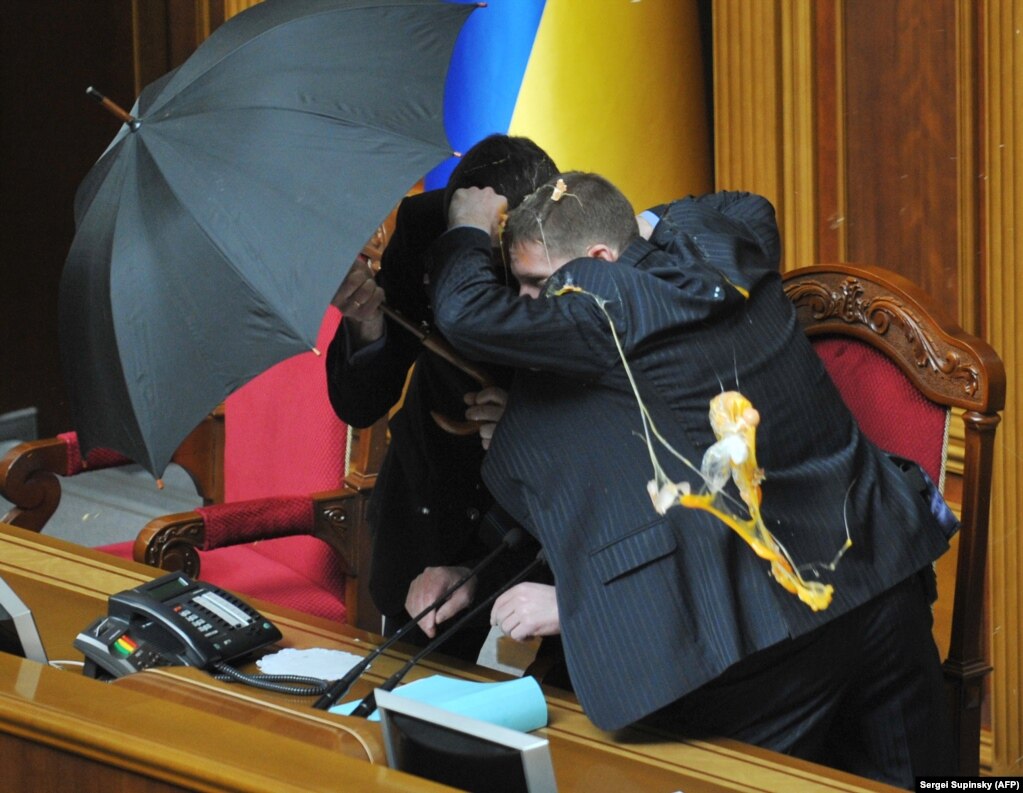 A hard rain fell inside parliament during the April 2010 uproar, but Russia's lease of the Crimean base ultimately became a secondary issue when Moscow illegally annexed the entire peninsula in 2014.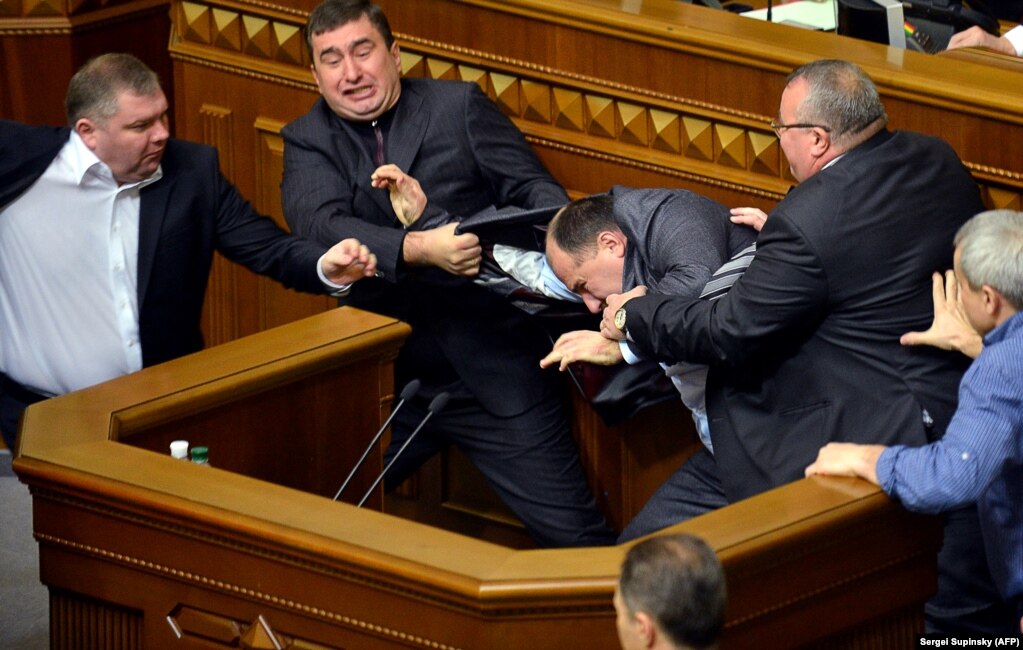 It was peak Ukraine in December 2012 as politicians brawled inside parliament while topless Femen activists shouted anticorruption slogans outside.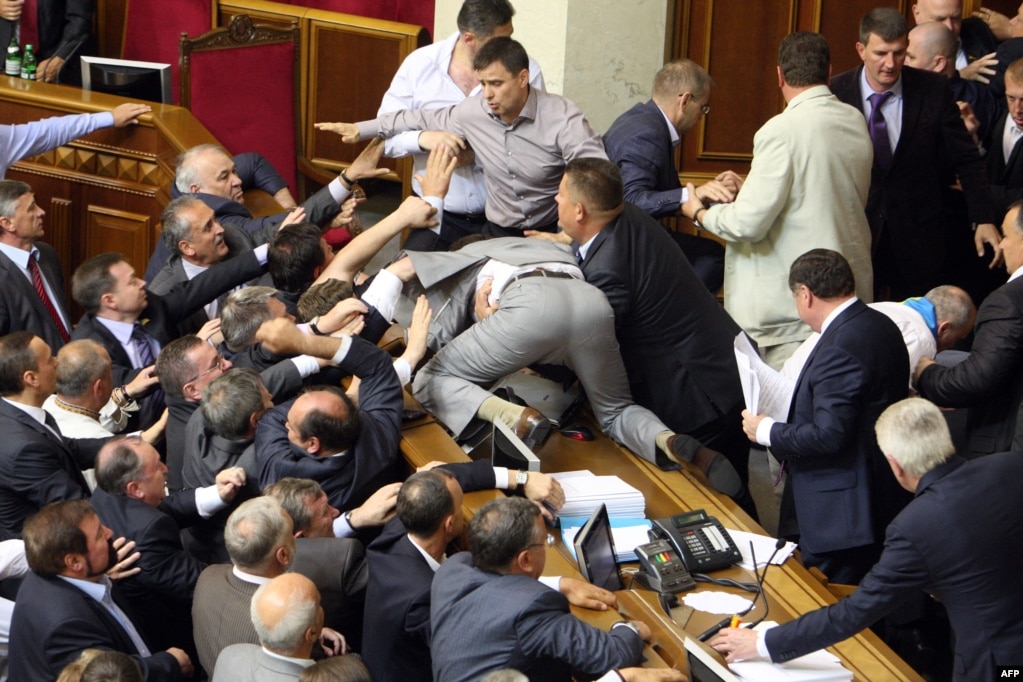 A brawl erupts among balding politicians inside Kyiv's parliament in May 2012 during a "hearing" on a bill dealing with the use of the Russian language in Ukraine's east.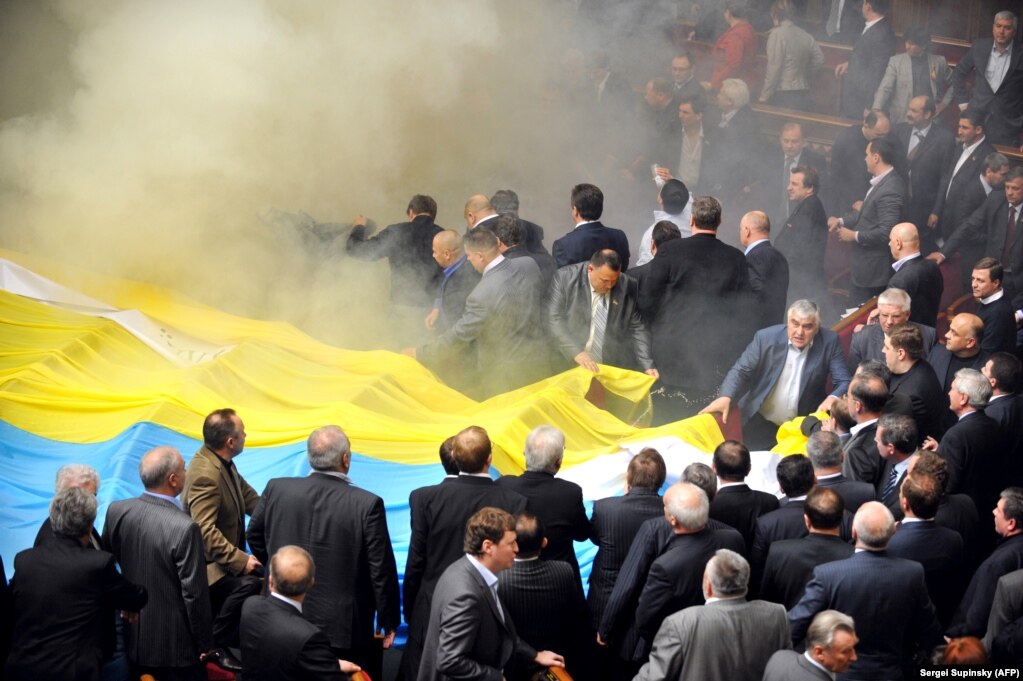 Smoke bombs and a giant flag made Ukraine's parliament look more like a gathering of football ultras than an assembly of politicians during the debate on Russia's Crimea base in April 2010.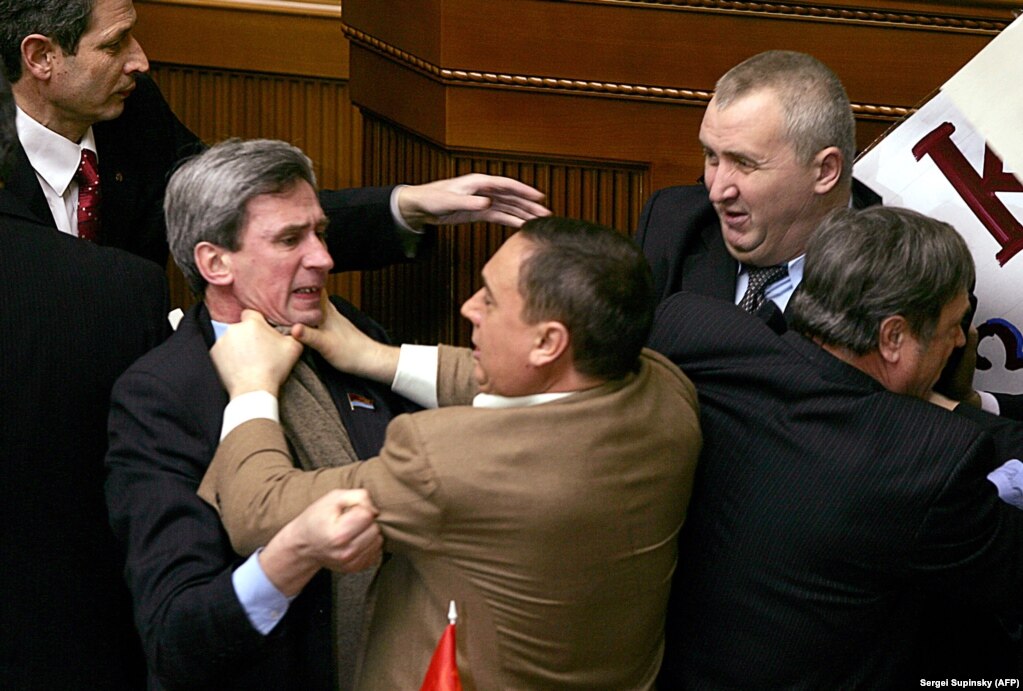 Deputies of Ukraine's parliament going at it before the annual speech by then Ukrainian President Viktor Yushchenko in February 2006. The fighting erupted after Communist Party members attempted to attach a placard to the speaker's platform.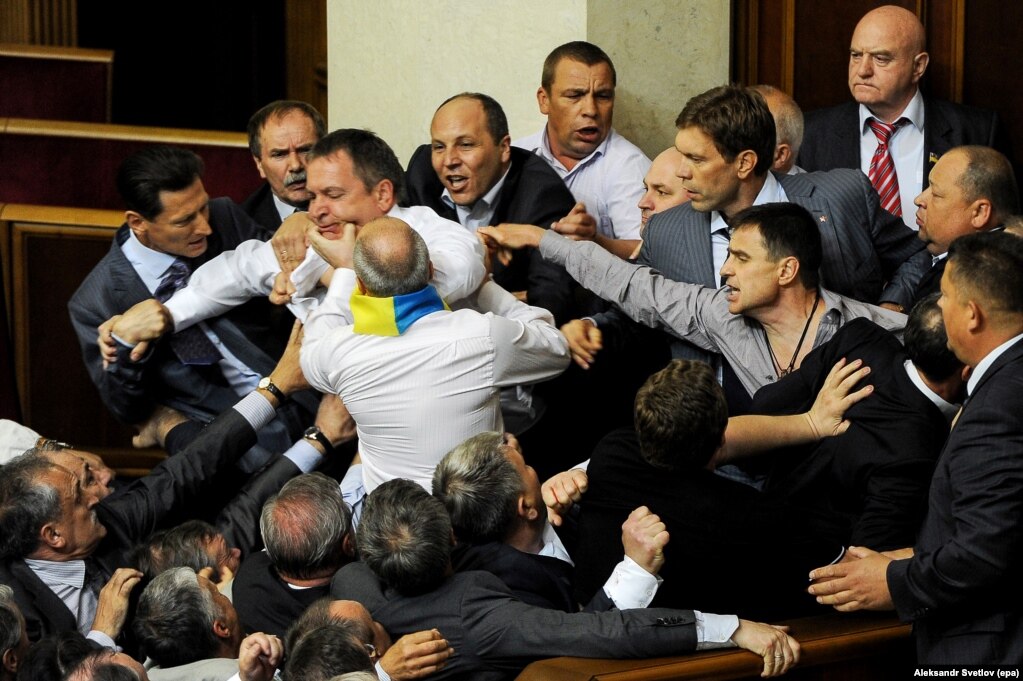 In a good candidate for the accidental renaissance photography genre, a brawl erupts during a debate on a Russian-language bill in March 2012.
Things moved fast between Oleh Barna and Prime Minister Arseniy Yatsenyuk in December 2015. Barna handed Yatsenyuk a bunch of roses before picking him up by the groin. During the brawl that followed, the prime minister could be seen trying to find a safe place for the flowers.
rferl.org

Permissions in this forum:
You
cannot
reply to topics in this forum