on Wed Dec 26, 2018 7:33 am
TUESDAY HEADLINES:
In Russia, the ruble has hit a record low: what happened.  The military situation in Ukraine.  Why the United States lifted sanctions against the
Russian
oligarch. When will Sentsov be released?.  Russia is heading for the third collapse. China is looking to the Far East,.  Putin is lied: in Russia they panicked because of spies in government.
Kyiv, Ukraine
2c / 36f HI | RealFeel
-5c / 23f
Precipitation 95%
Snow, accumulating an additional 1-2 inches
===========================
SCROLL UP OR DOWN FOR ADDITIONAL ARTICLES!
on Wed Dec 26, 2018 7:36 am
In Russia, the ruble has hit a record low: what happened
In Russia, the ruble collapsed over the past month relative to the dollar. At the end of November, he traded at the mark of 66.48 rub./$ , while on Wednesday, December 26, he rose to 68.75 rub./$ (to watch a video on the topic, rush to the end of the page) .
This is evidenced by the bids of the Moscow Stock Exchange. At the same time, the euro rose to 78.42 rubles / € (news is supplemented by details).
Judging by the bidding data, the ruble began a sharp decline relative to the dollar on Tuesday evening, December 25, and continued to fall all morning Wednesday.
According to Interfax, as of 11:00 in Kiev, the dollar and the euro jumped on the Moscow Stock Exchange. It is noted that the euro has exceeded 79 rubles. for the first time since September 18, the dollar is traded at the mark of 69.35 rubles. for the first time since September 12th.
"The euro at 12:17 am was 79.01 rubles, adding 75.5 kopecks to the closing level of the previous day, while the dollar traded at a mark of 69.35 rubles - plus 68 kopecks to the level of the previous closure," the statement said in a statement.
The experts explained that the ruble has significantly accelerated the decline to the dollar and the euro on daily bids in the "thin" market on the second day of the Christmas holidays. On Wednesday, holidays are closed exchanges of Great Britain, Germany, France and other European countries, Hong Kong and Australia.
obozrevatel.com  In Ukrainian/український
===========================
SCROLL UP OR DOWN FOR ADDITIONAL ARTICLES!
on Wed Dec 26, 2018 7:42 am
The military situation in Ukraine: Poroshenko made a statement
The National Security Council of Ukraine (NSDC) met on Wednesday, December 26, for an urgent meeting.
On it, the President of Ukraine Petro Poroshenko said that the military status has ceased to act (to watch the video performance, to scroll the page to the end).
"At 14:00 a state of war ceases, this is my fundamental decision, and it is based on all the components of the current security situation in the state," he said.
The President stressed that he had made a decision, despite the fact that the situation in Ukraine has not changed much.
"The OSCE has confirmed the data of our intelligence - in the Lugansk region found" Grady ", increased the number of artillery, not allocated tanks that were recorded by satellite images," - he said.
According to Poroshenko, if he did not hold the presidential election, he would ask the Verkhovna Rada to continue the military situation, as Russia's aggression does not stop.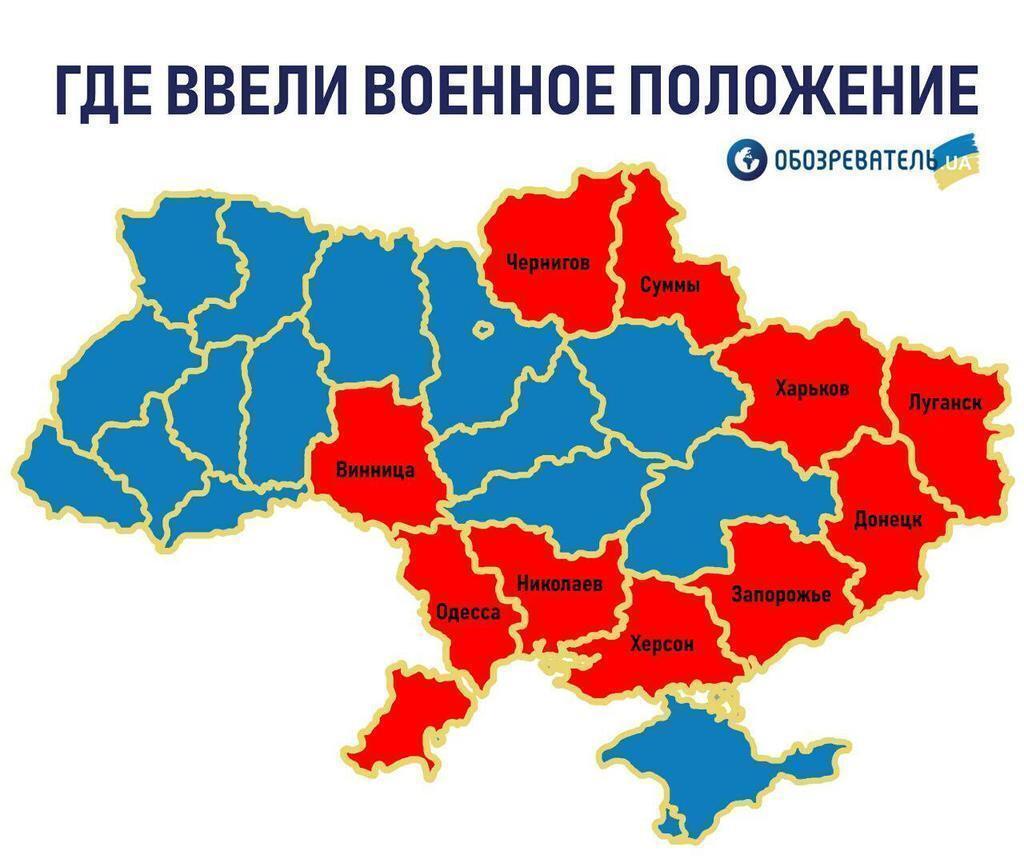 November 25
Russian
ship rammed the tug of the Ukrainian Navy on the way out of the Kerch Strait. Russia used weapons against Ukrainian warships, seizing three ships. There were three wounded on board, and 24 Ukrainians became prisoners of war.
After the
Russian
attack in 10 regions of Ukraine, a state of war was introduced until December 26, 2018. Acted: Vinnitsa, Donetsk, Zaporozhye, Lugansk, Nikolaev, Odessa, Sumy, Kharkiv, Kherson and Chernihiv oblasts.
On November 29, Ukraine completely closed the administrative border with the occupied Crimea for foreigners. He will be able to cross only Ukrainians.
obozrevatel.com  In Ukrainian/український
===========================
SCROLL UP OR DOWN FOR ADDITIONAL ARTICLES!
on Wed Dec 26, 2018 7:49 am
Why the United States lifted sanctions against the Russian oligarch
So, my friends, some nonsense about Deripaska rushed through the pipes in connection with the lifting of American sanctions from his companies. It clearly looks like a coordinated campaign paid for by the PR service of Deripaska, where all sorts of "TV channels Tsargrad" snot about the fact that "the Americans took control over the
Russian
aluminum industry." This conclusion is drawn from the fact that now the majority of Britons and Americans will be on the board of directors of En + and Rusal.
You do not get fooled by this howl, please, and here are some explanations.
1) Deripaska companies have always been full of foreigners on the boards of directors, and somehow I haven't heard any howling about this before.
2) En + Deripaskovsky's chairman of the board of directors, British Lord Gregory Barker (who has long been on Deripaska's salary), came up with this plan to remove Deripaska's companies from the sanctions, which is known as the "Barker's plan" - this plan was specially devised by Deripaska's employees , so that the American Ministry of Finance bought it, and it bought it. Plan Deripaska-Barker executed by the Americans implicitly.
3) As a result of the implementation of this plan, I am sure Deripaska will retain hidden control over his companies, as Trump's opponents have already stated in Congress. In particular, among the new purchasers of En + shares will be well known to us VTB and Glencore.
4) If you are concerned about the presence of foreigners on the boards of directors of
Russian
companies, then you better look at Rosneft - the majority of foreigners have long been there (now 7 of the 11 members of the board of directors are foreigners and the chairman of the board is the former German chancellor Schroeder).
And no howling about this, I do not hear.
5) Deripaska companies are not
Russian
at all - they only work in Russia, but for many years they have already been registered on Jersey Island (United Kingdom). And, by the way, the ownership of these assets on the balance sheet of the Central Bank officially took place all these years as "foreign direct investment" - companies from the British Jersey island owned the
Russian
aluminum industry for many years.
There is no "gaining control by the Americans over the
Russian
aluminum industry", thus. There is a tricky scheme, invented by Deripaska for the withdrawal of his companies from under the sanctions, plus the people who front him with foreign passports, which are completely in his pocket.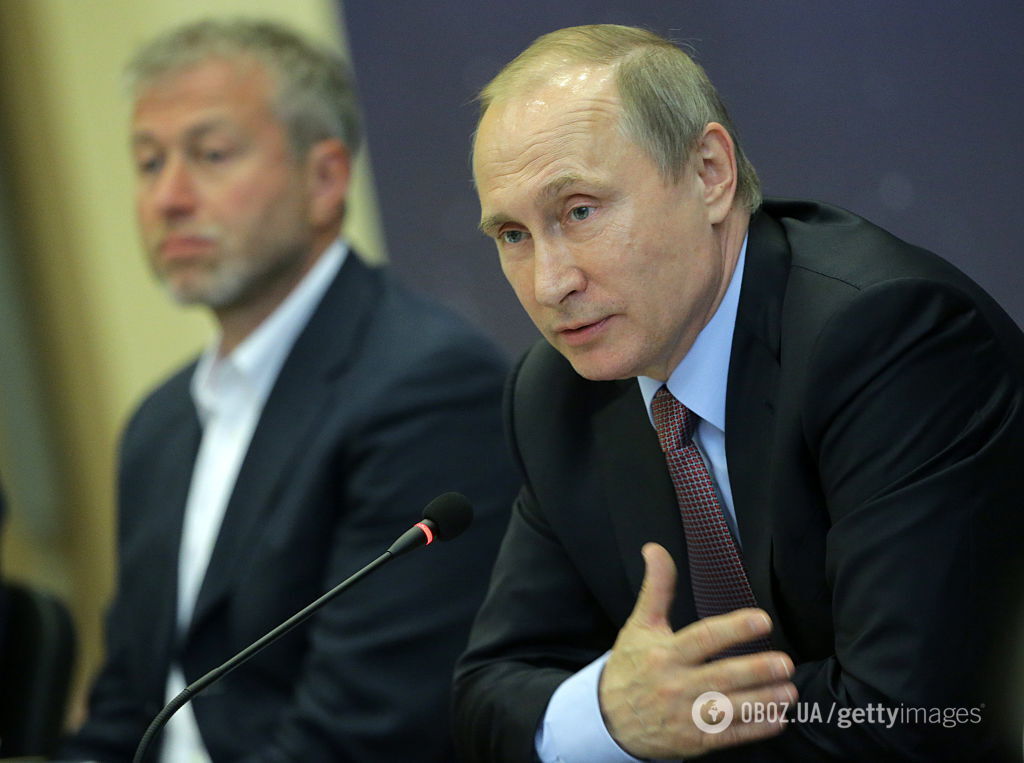 But if you hear a howl on this topic, then you should know: this is direct evidence that the media and websites raising this howl take the loot and take it from Deripaska. Deripaska is now profitable to raise a campaign on this topic in order to look "offended" and demand new compensation and benefits from the state.
You better ask those who raise this howl, AND HOW MANY COMPANIES ARE DRIPPING PAY TAXES. Firstly, you will not find complete information on this topic in open sources, and secondly, when you find it, you will find out that Deripaska's companies registered on the British island of Jersey have paid ridiculously small amounts to the
Russian
budget all these years. taxes. Let's deal with this topic better!
obozrevatel.com  In Russian/русском
===========================
SCROLL UP OR DOWN FOR ADDITIONAL ARTICLES!
on Wed Dec 26, 2018 7:53 am
When will Sentsov be released?
Ukrainians hoped (and wrote about it on social networks) that after Trump's talks with Putin, they would release or exchange political prisoner in Russia, Oleg Sentsov. The case is still not progressing. What is the reason? - Ed.
As far as I know, none of the serious people who can be guided, did not connect Trump and his meeting with Putin with the topic of this list of illegally withheld persons. Yes, Macron does it. Yes, Merkel is doing this. Trump never did that, as far as is known. Therefore, from the point of view of the influence of this meeting on the prospects - no one expected that it would be positive, it is not positive.
And the question of whether there will be some negative, i.e. whether this meeting will convince Putin that nothing needs to be done at all and no one needs to be let out - for now an open question. I do not see yet signs that this meeting had at least some consequence, except for pure PR. No document was signed on it. The result of all that is - these are words, and the words are very general that "let's do all good things against all bad things," as he personally understood Trump and Putin personally.
So I wouldn't have tightly linked these two topics at all: political prisoners and this Helsinki format is a summit.
I think that we need to look at what is happening with Denisova and her contacts with Moskalkova, and their mutual visits, which they tried to organize and will organize now.
All that is on the current date is information about the oral agreement between Putin and Poroshenko that the ombudsmen will continue to work on this topic. There is information from
Russian
sources that Moskalkova has the authority to negotiate for the exchange, not only for the visit itself.
But for now we see that everything has stalled already at the stage of visiting. Apparently serious progress, which could tell, there is not yet. We sit, wait, what remains, as in principle, the last all the months.
obozrevatel.com  In Russian/русском
===========================
SCROLL UP OR DOWN FOR ADDITIONAL ARTICLES!
on Wed Dec 26, 2018 8:02 am
Russia is heading for the third collapse. China is looking to the Far East - ex-speaker of the Sejm of Lithuania
The
Russian
Federation will inevitably head to its third disintegration. Whether this will lead to a catastrophe all around, or Russia will collapse according to internal laws - in an interview with OBOZREVATEL analyzed ex-speaker of the Sejm of Lithuania, politician Vytautas Landsbergis.
After the collapse of the Soviet Union, he had the authority of the country's leader. Twice led the Lithuanian Parliament.
- Why is Russian leadership, instead of reconciling with Ukraine and the western community, only exacerbates relations on all fronts?
- From the point of view of the owner, Ukraine, of course, is to blame. She, as a servant-servant, went to another owner. He is therefore punished until he returns with guilt and begs for pardon. So it is to blame if we take the point of view of the landlord from whom the maid came.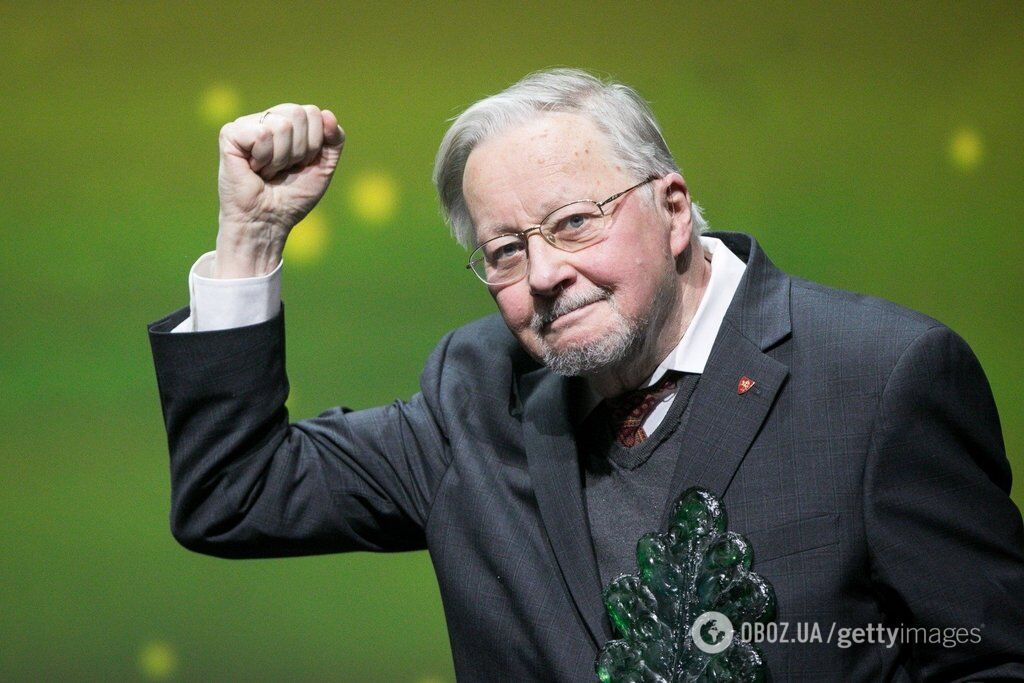 In some countries, the serfs had the right to go from one landowner to another only in the Yuriev day, that is once a year. But Ukraine did not go to Yuriev on the day, and then, when she was so overwhelmed. So she's really guilty. And if we do not stand at the Kremlin's point of view, then there's nothing to argue with.
Lithuania also solved without consent, because of which received reprimands from the West: why did you do this without consent?
We must not forget a little. There is a facet, who and on what point of view is. Those who stand on an aggressive and predatory point of view - for them, one who is on the other side will always be guilty. It will always be necessary to punish him and release him from the very same. This liberation has deep roots in the fundamental ideology of communism that all peoples must be liberated from them themselves. Because there is one boss who knows how to live.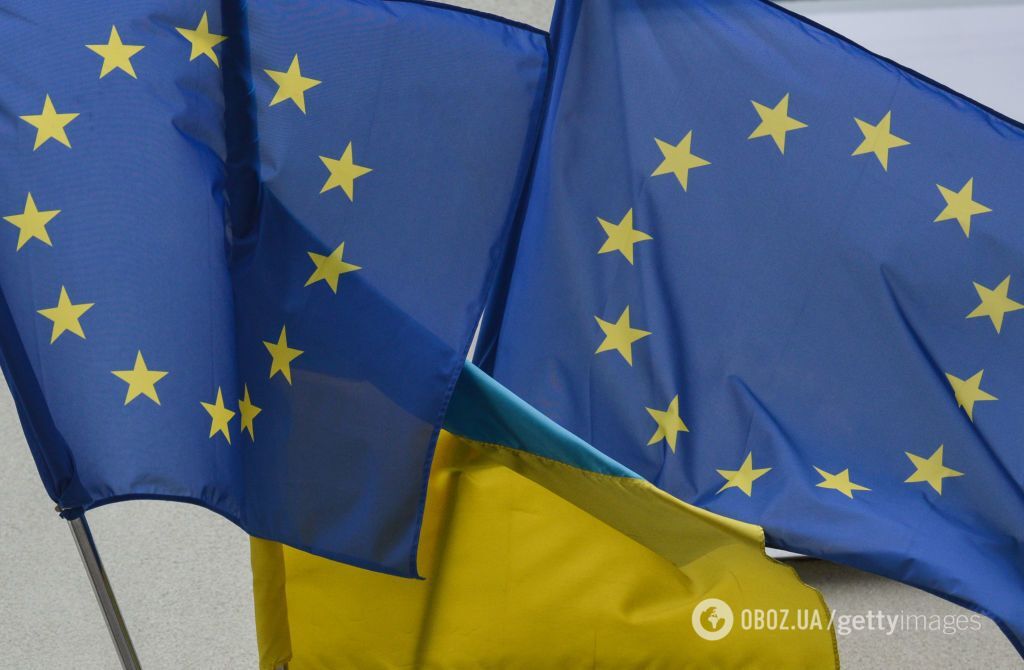 The second point - this is madness. Have you said that Putin is crazy and what to do with it? And with this nothing to do. The madman will continue his own, he will expand the war, theater of war and ways. We live in an era of Putin wars, as once were the Napoleonic Wars. Now the era of Putin's wars. That's there, then there, in Africa, then on the North Pole, but even on the Moon, these wars will continue until this era passes.
- And what, then, an era without Putin will come?
- Indeed, we have to prepare for Russia, which will be after it. We need to find ways and words to continue to live with the Russians now and after Putin.
Regarding the crazy, there are two possibilities. What a madman will play his game, fights and goes out of the scene. Otherwise, he will turn the whole world into a madman. Will impose all sorts of idiotic arguments, arguments, so that the world, as the KGB classics said, was doing nonsense. This is the tactic - that they are doing nonsense, and we are ready to finish them.
How to explain to those who have not yet understood or not studied this technique, so that they did not do nonsense, but did the main thing - they thought what to do with the madman. We must somehow survive and not turn ourselves into a bad guy.
After all, he can, as in the story of Edgar Alan Po, take over the whole enterprise and put everyone in the crazy.
- How then would the West stop the Putin aggression?
- The West must be trimmed on three. Do you know what to do with the three? This is a question for the lord of the world that he represents what is happening in it, is it good and how can this be improved?
- Understand, this is the question of human survival, serfdom or self-destruction. If mankind becomes idiotic and brutal, then it will not survive. It will destroy itself with some kind of bombs, false ideas or hatred. A person begins to hate himself when he is on a false road and does not understand what is happening. Then it is necessary to make a mark on one, and then on three.
- Until this happens, Putin will continue to wage war?
- So. As I said, the era of Putin's wars is now under way. Or she exhausts itself, or runs out of Mr. Putin himself, or patience of the outside world, or the whole world will turn into a madman. There may be different possibilities.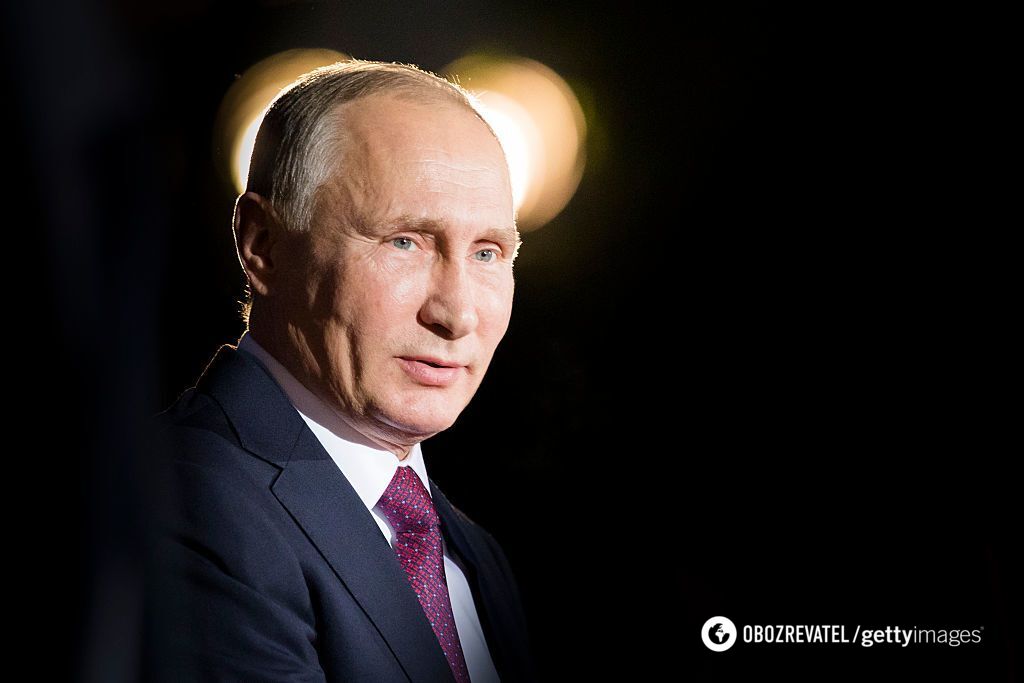 - Do you believe that the Russian president will be sentenced by the international tribunal in The Hague?
- No Putin himself will rule this tribunal. Why is this tribunal not calling for any justice measures? Because it is managed by Putin. And when justice has its limits, then it is unlikely that justice exists itself.
- How can he get rid of power?
- This is the Lord God decides. We must pray to God the Lord to accelerate this process. Everything in the world is natural.
- There are many theories regarding the further existence of the
Russian
Federation. In particular, the fact that the country inevitably goes to its collapse.
- I think so too. Only in what will be the third collapse of Russia? Russia is heading for its third collapse and whether it will turn it into a catastrophe around or Russia will collapse in its own internal laws. What will happen then?
How much China will look at it and wait for its time - we do not know. They have a lot of time. Kermanich Mao very clearly, 50 years ago, on this occasion answered the English journalist to the question "Does China claim to Transbaikalia and Siberia ?. He said that these lands 200 years ago paid tribute to the Chinese emperor. Naive Englishman was surprised: "Mr. Chairman, there's 200 years old Russia". And Mao said: "What's 200 years old for China? Let's wait, and everything will come back to their places."
- Russia is generally curable in terms of imperialist plots?
- This is a very deep disease, very deep.
No one can want or offer some kind of thermonuclear catastrophe for Russia, because it can ruin the world at large. And how else? What shock should the people come to realize their guilt? Fault of everyone To make them wonder how we treat our neighbor, our brother, our own family? Humanly or brutally? There is very little talk about this in the world.
There is a gradual disappearance of humanity along with the disappearance of religious belief in something above that makes a person a man. If this is not the case, our familiar Fedor Dostoevsky said: if there is no God - everything is allowed. And if everything is allowed, then everything goes to hell.
- As a result, such aggressive behavior of people threatens them with disappearance at all?
- Yes, everything will disappear, and this is the natural result of what's happening. The Lord God sends so many signals. Every day a catastrophe is stronger than one. And this idiot person does not want to hear and reflect. She still considers herself the king of the universe of this rotten planet. And she contributes to her rotting. What to do with it?
There are some hypotheses that the Lord God can decide that this project failed. We have to start everything first, and this (project) to write off.
- This is a question for people. One
Russian
academic about the future of Russia said that she has no future. Everything went irrevocably. There is also a look at things. Or maybe a big brother from the east will help. Will come and say: "You do not know how to live. And we know. Here, please." The Far East is already Chinese. People say
Russian
women prefer to have Chinese men who do not beat them, do not drink, bring home money to children. This is normal life. Russians somehow do not work out. While there is still time, let them look at themselves and figure out what their current culture is leading to, from which disappeared concepts such as dignity, love, compassion. Who in Russia sympathizes with someone? In them the world is such that everyone tramples another.
You can trample on Ukraine, because it has something invented. It was good. When Stalin was good, then some bad democrats came and ruined everything. There is no limit to idiot, and even more so, self-satisfied idiot.
Philosopher Nietzsche once introduced such a notion as the last man who seems to say that here we discovered happiness, and before the whole world was mistaken. So now, this man is speculating that he is the most intelligent, the best, since he has revealed the truth. Only she is the last man on this earth.
 obozrevatel.com  In Ukrainian/український
===========================
SCROLL UP OR DOWN FOR ADDITIONAL ARTICLES!
on Wed Dec 26, 2018 8:06 am
Putin lied: in Russia they panicked because of spies in government
Rosstat deliberately submitted to
Russian
President Vladimir Putin false information about the state of affairs in Russia, and perhaps this is British intelligence.
Such a statement was made by a scandalous
Russian
political scientist , ex-deputy of the State Duma of the
Russian
Federation Sergey Markov.
He noted that after the press conference on December 20, "Putin seems to have concluded that the government gives him wrong figures."
"Because in many respects there was a distrust of the figures quoted by the president, he immediately publicly talked about this problem to Medvedev, and now he has changed the head of Rosstat," Markov said.
He believes that in this way the authorities acknowledged that there was "a system of falsification created".
Markov notes that now the issue of falsification should be taken by people from the Putin administration, as well as "the FSB is right to see where the roots go."
The political scientist himself in such a falsification traditionally saw the West's hand.
"Because this could be a systemic administrative failure and systemic political anti-patina activity in government apparatus - is not the British intelligence writes these falsities?" - he asked.
In turn, network users mocked the panicky sentiments of Markov and offered to immediately check Putin's chefs.
apostrophe.ua  In Ukrainian/український
===========================
SCROLL UP OR DOWN FOR ADDITIONAL ARTICLES!

Permissions in this forum:
You
cannot
reply to topics in this forum