on Sat Jan 05, 2019 12:43 pm
In the U.S., an unknown man made a teal in a bowling club in Torrance, California.
This was announced on Saturday, January 5th, by the city police.
"Reporting Shots With Many Victims." The city police is in operation, an investigation is under way, "the report said. The police also asked the city's residents to stay away from the scene.
Torrance is 32 km from Los Angeles.
According to EveningStandard , the fire brigade of Torrance also confirmed the event and warned the people who are nearby.
One eyewitness wrote in Facebook: "I'm fine, only a few scratches on my legs. I heard that people died and wounded."
In social networks, there are several deaths reported. Also, the first photos and videos from the scene appeared.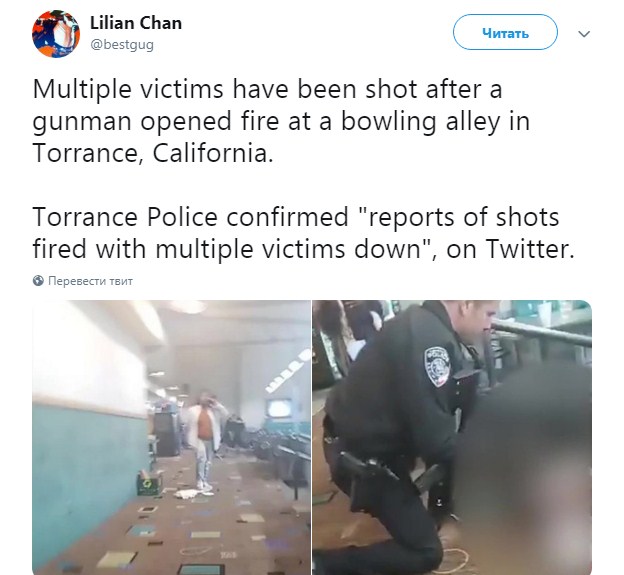 apostrophe.ua  In Ukrainian/український

Permissions in this forum:
You
cannot
reply to topics in this forum