on Mon Jul 27, 2015 12:54 pm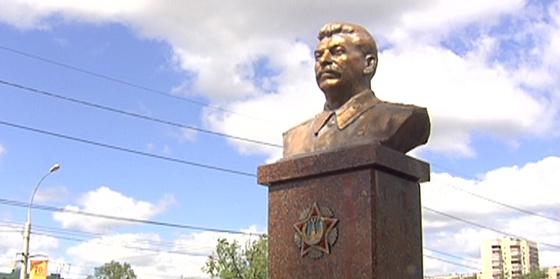 The Prosecutor's Office of the Soviet district of Lipetsk sent to the Deputy Mayor of caution because of the illegally installed a bust of Joseph Stalin. This was Monday, July 27, reports " Interfax ".
The press service of the party "Yabloko" the agency reported that the prosecutor of the Soviet district of Lipetsk issued a warning to the deputy city manager Anne Shamaeva. The report said about the inadmissibility violate the law because of the fact that illegally installed a bust of Stalin's Communist Party has not been dismantled,
In response, the district prosecutor Mikhail Makeyev, which went to the leader of "Yabloko" Sergei Mitrokhin also said that the commission to perpetuate the memory of prominent persons recommended to install a bust of the Communist Party in the building of the Lipetsk regional branch of the party. Despite this, it has been installed on the street.
Because of this, the head of the regional branch of the Communist Party Nikolai Razvorotneva repeatedly sent notification of the need to remove the bust.
Bust of Stalin established near the office of the regional committee of the Communist Party on the eve of the 70th anniversary of the Victory. Administration of Lipetsk demanded the dismantling of the bust.
tvrain.ru: In Russian
===========================
SCROLL UP OR DOWN FOR ADDITIONAL ARTICLES!

Permissions in this forum:
You
cannot
reply to topics in this forum